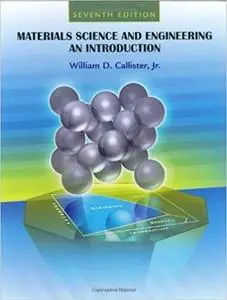 Materials Science and Engineering: An Introduction (7th Edition) by William D. Callister
English | 2006 | ISBN: 0471736961 | 832 Pages | PDF | 31.4 MB
Bill Callister's text is the number one choice for learning materials science and engineering. Why? Because it delivers lucid explanations, thorough and up-to-date coverage, and outstanding art and learning resources. Now revised, this 7th Edition continues to promote student understanding of the three primary types of materials (metals, ceramics, and polymers) and composites, as well as the relationships between the structural elements of materials and their properties.