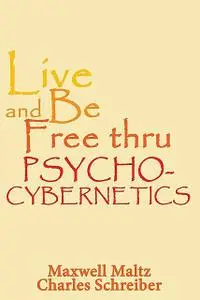 «Live and Be Free Thru Psycho-Cybernetics» by Maxwell Maltz
English | EPUB | 0.9 MB
This book offers a "self-study" program under the guiding hand of Maxwell Maltz and Charles Schreiber. The book provides you with practical tools; new, easy-to-grasp techniques for achieving greater personal growth. You will learn to form the habit of thinking positively, and it will reflect itself in your daily life. Now we have made available through this book, a program for you to follow, to learn how to improve your life in the privacy of your home or business. I predict the start of a new life for you-living free in just twenty-one days. I know this book will deepen your knowledge, and show you how to be "goal-directed." You will live a more successful, happy life, because you will have learned to LIVE and FEEL FREE! Maxwell Maltz, M.D.