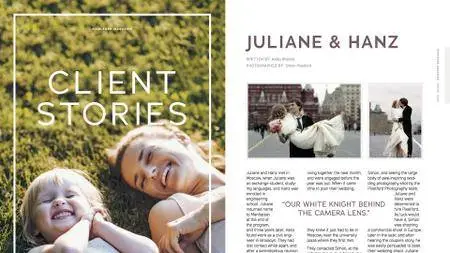 InDesign CC 2018 New Features
MP4 | Video: 720p | Duration: 1:44:16 | English | Subtitles: VTT | 413.1 MB
InDesign CC 2018 boasts long-requested new features and enhancements that make it even easier for you to create and publish polished layouts. In this course, Anne-Marie Concepción provides an in-depth review of each of the new InDesign features and capabilities, including tips on how to best use them in your projects. To quickly get you up to speed, Anne-Marie starts by providing a fast-paced overview of where every new menu, preference setting, and button is located in InDesign CC 2018, and a rundown of which bugs have been fixed. She then does a deep dive into all the enhancements and new features you'll find for type and text, CC Libraries, endnotes, object styles, and more.
Topics include:
Dynamic, automated endnotes
Creating more accessible PDFs
Filtering font lists by class and similarity
Using paragraph borders
Linking text frames in CC Libraries
Exporting cleaner HTML
Specifying object size and position in an object style
Using InDesign templates from Adobe Stock
Accessing the Duden dictionary for German text