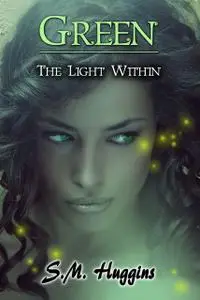 «Green: The Light Within Book 2» by S.M.Huggins
English | EPUB | 0.4 MB
A war, fated to bring balance between the Light and the Dark Force, is looming. Honoring her destiny, Meelah will lead the battle against the Dark One's army. The outcome will bring forth a new era. Restoration will be achieved or an age of darkness will prevail.
Influential immortals who stand amid the Light and the Dark possess the component Meelah requires. Honoring her free will, the Timeera wait for this leader to avow her pledge to the Light Force, reinstating her leadership of the Light Warriors. Before they return what is rightfully hers, what she requires to have a chance at being victorious, they continue to test her loyalty.
Now that the Dark Force has immorally taken possession of a seemingly unstoppable army, his powers continue to grow. With the balance weighing in his favor, he slithers a Shadow to Meelah's home…to Churria. Darkness spreads its murk, bringing death to the Churrians. A glimmer of light and hope is found in a foreigner born on Churria, the munad. This being is a necessary key to righting the balance. The Dark One knows this. Relentless, he will stop at nothing to destroy her.
With an inexorable army to defeat, constant tests of loyalty, and a munad with only a short time to live, the leader of the Light Warriors must overcome the daunting, formidable tasks set before her. If she fails, everything Meelah knows and loves will be destroyed and a future that honors free will will be unattainable for all life, everywhere. Her success will restore the