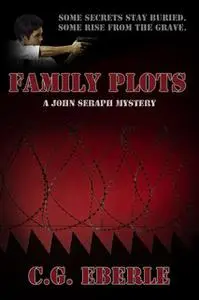 «Family Plots» by C.G. Eberle
English | ISBN: 9781612356754 | EPUB | 0.6 MB
When John Seraph's neighbor is murdered, John goes on the warpath to bring the killer to justice and he unearths forgotten atrocities left over from World War Two.
John Seraph's newest challenge begins when he finds Rory Duffy's dead body in his friend's apartment. Despite being warned off by the police, John's determined to see justice served, but in the course of his investigation he learns of Rory's involvement in the infamous Dachau Massacre, a cache of hidden riches taken by the Nazis from their victims, and he learns of a plot to create a Fourth Reich. With threats coming from the lead detective and a group of Neo-Nazis, John gets some backup from mob enforcer/ gun-for-hire Katsuro Ryuu. Together they protect Rory's family and hunt for the killer as the Neo-Nazis declare war on John.