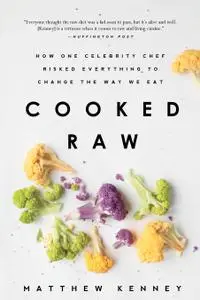 Cooked Raw: How One Celebrity Chef Risked Everything to Change the Way We Eat by Matthew Kenney
English | January 13th, 2015 | ISBN: 1939629365 | 256 pages | EPUB | 3.49 MB
An expansive, entertaining memoir that tells the story of how Matthew Kenney transitioned from a mainstream celebrity chef in New York, to a pioneer of plant-based cuisine, and his mission to change the way the world eats and thinks about food. Cooked Raw highlights a journey of courage, persistence, risk, the reward of following one's passion, and the future of food for the 21st century.
Enjoy
My Blog
. No any convert or low quality!