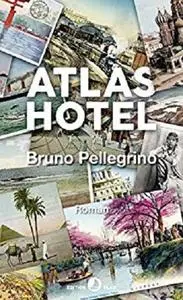 Atlas Hotel: Roman (Edition Blau) (German Edition) by Bruno Pellegrino, Lydia Dimitrow
German | October 10, 2016 | ISBN: 3858697133 | 168 pages | AZW3 | 0.80 MB
Als Twentysomething muss man heute die Welt sehen. Ein Einsatz bei einer Hilfsorganisation fьhrt den Erzдhler in die Hauptstadt von Madagaskar. Dort erwartet ihn ein Leben abgeschottet in the middle of nowhere, ohne Freundin, ohne Facebook, und im Bьro wird er bestenfalls zum Kopieren abgestellt. Schockiert von der Armut und dem Chaos im Land stellt er sich bald die Frage, was er eigentlich in Madagaskar verloren hat. Bruno Pellegrino schickt seine Protagonisten ans andere Ende der Welt. Auch die Reise Moskau – Peking – Tokio, diesmal in Zweisamkeit, wird kein reiner Abenteuertrip. Die tagelange Fahrt mit der Transsibirischen Eisenbahn vermag noch in Trance zu versetzen, die asiatischen Metropolen aber erweisen sich als Monster, die das Paar ьberfordern, schlieЯlich sogar zerreiЯen. – Ein rьckhaltloser, welthaltiger erster Roman!