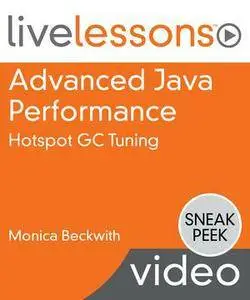 Advanced Java Performance: Hotspot GC Tuning
HDRips | MP4/AVC, ~1250 kb/s | 1280x720 | Duration: 02:02:47 | English: AAC, 128 kb/s (2 ch) | 924 MB
Genre: Development / Programming
Advanced Java Performance: HotSpot GC Tuning LiveLessons covers the common fundamentals between all the HotSpot GCs and emphasize the differences. The eight lessons will arm you with what you need to tackle your application's performance problems where the garbage collector has been identified as the bottleneck. You'll also get an introduction to G1 GC to hit the ground running now, or in the future when G1 GC becomes the default GC in JDK9.
Welcome to the best eLearning video (English, German, French, Spanish language) and many more:
LINK
Do not forget to check my blog! Updated regularly! Add in bookmarks my blog :)
PM me if Links not working!
No mirrors pls!