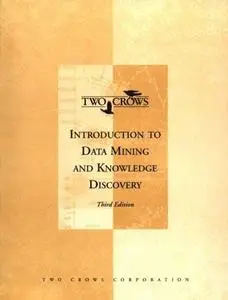 Introduction to data mining and knowledge discovery By Herbert A. Edelstein
1999 | 40 Pages | ISBN: 1892095025 | PDF | 1 MB
A readable introduction aimed at business users who want a clear, non-technical overview of the techniques and capabilities of data mining. A valuable educational tool for prospective users of this exciting new technology. Topics covered include Data Description for Data Mining, Predictive Data Mining, Data Mining Models and Algorithms, The Data Mining Process, and Selecting Data Mining Products.