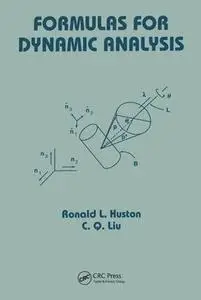 Formulas for Dynamic Analysis (Mechanical Engineering (Marcell Dekker)) By Ronald Huston, C Q Liu
2001 | 324 Pages | ISBN: 0824795644 | PDF | 12 MB
"Explains and summarizes the fundamental derivations, basic and advanced concepts, and equations central to the field of dynamics. Chapters stand as self-study guides-containing tables, summaries of relevant equations, cross references, and illustrative examples. Utilizes Kane's equations and associated methods for the study of large and complex multibody systems."