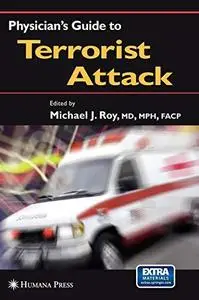 Physician's Guide to Terrorist Attack By Michael J. Roy
2003 | 450 Pages | ISBN: 158829207X | PDF | 5 MB
Leading medical experts from the military and other branches of government comprehensively review the possible infectious disease and chemical agents that can be used in terrorist attack and the proper diagnostic and therapeutic methods for dealing with them. The book also discusses treating blast injuries, the effects of nuclear and radiological weapons, and the psychological effects of terrorist events. Comprehensive and up-to-date, Physician's Guide to Terrorist Attack provides physicians, health care workers, and emergency personnel with a practical handbook for confidently and effectively diagnosing and managing the victims of terrorist attack.