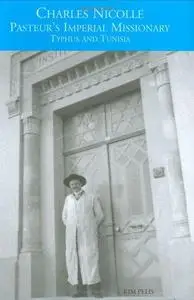 Charles Nicolle, Pasteur's Imperial Missionary: Typhus and Tunisia (Rochester Studies in Medical History) By Kim Pelis
2006 | 424 Pages | ISBN: 1580461972 | PDF | 2 MB
This book examines the biomedical research of Nobel Prize-winning bacteriologist Charles Nicolle during his tenure as director of the Pasteur Institute of Tunis. Using typhus as its lens, it demonstrates how the complexities of early twentieth century bacteriology, French imperial ideology, the "Pastorian mission," and conditions in colonial Tunisia, blended to inform the triumphs and disappointments of Nicolle's fascinating career. It illuminates how these diverse elements shaped Nicolle's personal identity, the identity of his institute, and his innovative conception of the "birth, life, and death" -- or, the emergence and eradication -- of infectious disease. Kim Pelis blends exhaustive archival research with a close reading of Nicolle's written work -- scientific papers, philosophical treatises, and literary contributions -- to explore the complex relations between biomedical ideas and sociocultural context. The result is a study that will be of interest not only to students of French history, colonial medicine, or the history of the biomedical sciences, but also to anyone seeking to understand how individuals have attempted to deal creatively with complex times and ambiguous knowledge. Kim Pelis received her Ph.D. from Johns Hopkins University and held a postdoctoral fellowship at the Wellcome Institute. She has taught at the University of Iowa, the Uniformed Services University, and the University of Notre Dame.