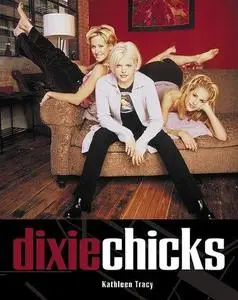 Dixie Chicks By Kathleen Tracy
2000 | 80 Pages | ISBN: 1550224182 | PDF | 24 MB
Loaded with exclusive color photos and revealing biographical details, this first photo album of the Dixie Chicks tells their story with more that 50 gorgeous photos. The "Chicks'" founding members—Emily Robison and Martie Seidel—had been playing bluegrass and Western swing on Dallas street corners since the 1980s. The addition of lead singer Natalie Maines in 1995 spurred them to create a new sound and image for themselves. Examining the musical and stylistic transformation of the group, this book looks at their early tumultuous years, as well as their more recent climb to the top of the charts, with the album Fly.