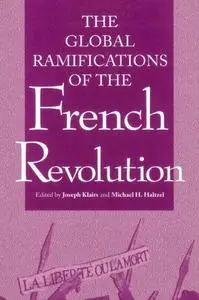 Global Ramifications of the French Revolution (Woodrow Wilson Center Press) By Joseph Klaits, Michael Haltzel
2002 | 224 Pages | ISBN: 0521524474 | PDF | 5 MB
This collection of essays is the first to examine the impact of the French Revolution. The legacy of the French Revolution extends far beyond the borders of France or even Europe-the ramifications of the Revolution of 1789 are truly global and continue to have an impact today. Although the French Revolution was a response to purely domestic concerns, it was immediately noted at the time by observers and many participants that its ideals were universal in scope and that its message traveled well. As a model for both discourse and action, it helped usher in a new age, one we still live in today, of nationalism, constitutional government, mass politics, citizen armies, and popular sovereignty. Twelve authorities analyze the historical and ongoing impact of the French Revolution on American political culture, nationalism and freedom in Eastern Europe, Russian intellectual life, colonial bondage, Middle East politics, the Mexican Revolution, and Chinese socialism.