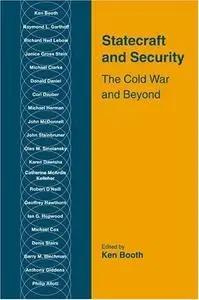 Statecraft and Security: The Cold War and Beyond By Ken Booth
1998 | 376 Pages | ISBN: 0521474531 | PDF | 6 MB
This book shows how different countries and different groups of countries are confronting urgent issues of statecraft in a period of radical global transformation. An influential and distinguished group of contributors examines the lessons and legacies of the Cold War, the key powers and their policies in the post-Cold War world, and changing ideas about human society at a time of transformation. The book will help readers to think about statecraft and security in the first truly global age.