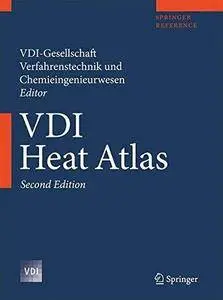 VDI Heat Atlas (VDI-Buch) by VDI Gesellschaft
Language: English | 2010 | ISBN: 3540778764 | 1584 pages | PDF | 45,25 MB
For more than 50 years, the Springer VDI Heat Atlas has been an indispensable working means for engineers dealing with questions of heat transfer. Featuring 50% more content, this new edition covers most fields of heat transfer in industrial and engineering applications. It presents the interrelationships between basic scientific methods, experimental techniques, model-based analysis and their transfer to technical applications.