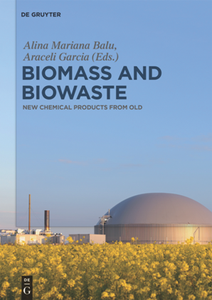 Biomass and Biowaste : New Chemical Products From Old
by Alina M. Balu and Araceli Garcia
English | 2020 | ISBN: 3110537788 | 197 Pages | ePUB | 5.77 MB
Valorization of biomass focuses on the transformation of biomass molecules into substitutes for petroleum-based chemicals that can be reused. Valorizing Biomass and Biowaste discusses the chemistry and composition of alternative biomass sources. Later chapters will introduce new markets and discuss efficient, green methods of process intensification and catalysis in order to increase conversion of biomass/biowastes.
If you want to support my blog, then you can buy a premium account through any of my files (i.e. on the download page of my book). In this case, I get a percent of sale and can continue to delight you with new books!