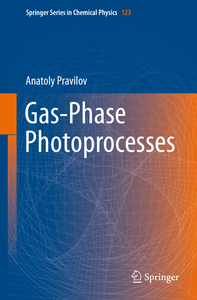 Gas-Phase Photoprocesses
by Anatoly Pravilov
English | 2021 | ISBN: 3030655695 | 306 Pages | PDF EPUB | 26 MB
This book provides details of the basic frameworks and characteristics of processes occurring in electronically excited states of small molecules, complexes, and clusters. It discusses the perturbations in electronically excited valence states of molecules induced by intramolecular interaction and intermolecular interactions, which occur in collisions and optically populated, weakly bound complexes. Further, it describes the kinetics and mechanisms of photoprocesses in simple molecules and recombination accompanied by radiation. The book also offers information on general kinetics for gas-phase processes and basic theoretical frameworks for elementary processes.