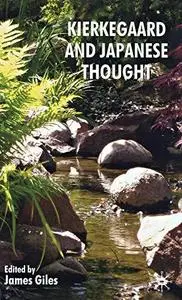 Kierkegaard and Japanese Thought By James Giles
2008 | 256 Pages | ISBN: 0230552838 | PDF | 2 MB
The Danish philosopher Kierkegaard (1813-1855) is an enigmatic thinker whose works call out for interpretation. One of the most fascinating strands of this interpretation is in terms of Japanese thought. Kierkegaard himself knew nothing of Japanese philosophy, yet the links between his own ideas and Japanese philosophers are remarkable.. This book examines Kierkegaard in terms of Shinto, Pure Land Buddhism, Zen Buddhism, the Samurai, the famous Kyoto school of Japanese philosophers, and in terms of pivotal Japanese thinkers who were influenced by Kierkegaard.