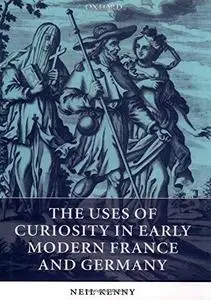 The Uses of Curiosity in Early Modern France and Germany By Neil Kenny
2004 | 496 Pages | ISBN: 0199271364 | PDF | 3 MB
Why did people argue about curiosity in France, Germany, and elsewhere in Europe between the sixteenth and the eighteenth centuries, so much more than today? Why was curiosity a fashionable topic in early modern conduct manuals, university dissertations, scientific treatises, sermons, newspapers, novellas, plays, operas, ballets, poems, from Corneille to Diderot, from Johann Valentin Andreae to Gottlieb Spizel? Universities, churches, and other institutions invoked curiosity in order to regulate knowledge or behavior, to establish who should try to know or do what, and under what circumstances. As well as investigating a crucial episode in the history of knowledge, this study makes a distinctive contribution to historiographical debates about the nature of "concepts." Curiosity was constantly reshaped by the uses of it. And yet, strangely, however much people contested what curiosity was, they often agreed that what they were disagreeing about was one and the same thing.