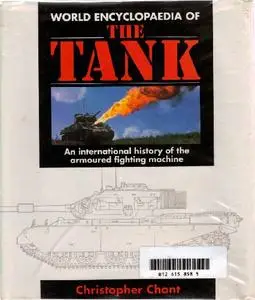 World Encyclopaedia of the Tank: An International History of the Armoured Fighting Machine
1994 | ISBN: 1852601140 | English | 393 Pages | PDF | 77,9 MB
Since the original use of tanks during World War I, armoured fighting vehicles have played decisive roles in many subsequent wars. Although the obsolescence of the tank had been predicted following its conception, its ability to move rapidly across varied terrain and to bring firepower upon an enemy while protecting its own crew, coupled with new developments in defensive armour, have meant that the tank remains a force to be reckoned with on modern battlefields. This fully illustrated account of the history of the tank contains details of individual machines and a thorough analysis of their use in action, from the Somme to the Iran-Iraq conflict.