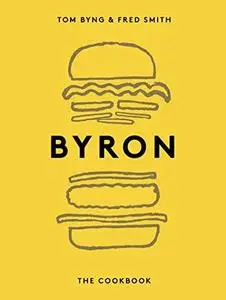 Byron: The Cookbook by Tom Byng, Fred Smith
English | 2001 | ISBN: 1849497176, 184949844X | 192 pages | EPUB | 23 MB
Everyone loves a good hamburger, and Byron makes the best. Since 2007, Byron's restaurants have become renowned for as the place to head for a proper hamburger. Founder Tom Byng and head chef Fred Smith know everything there is to know about burgers. They've tasted thousands of them all around the world in their quest for perfection, driven by the belief that nothing beats a juicy burger - the ultimate comfort food, and so satisfying in its simplicity. It's something worth getting the barbecue out for, the friends over, the family round and the apron on. Along with plenty of other comfort foods (chicken wings, onion rings, meatloaf, ranch salad, cherry pie, brownies and more), this book shares some of Tom and Fred's brilliant recipes and insider tips, to encourage you to enjoy great food in good company - food to lift the spirits and warm the soul.
My nickname -
interes