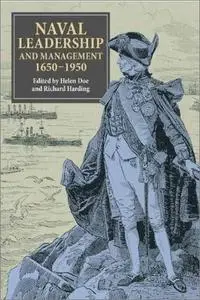 Naval Leadership and Management, 1650-1950 edited by Helen Doe, Richard Harding
English | April 19, 2012 | ISBN: 1843836955 | EPUB | 220 pages | 1.5 MB
Many works on naval history ascribe success to the special qualities of individual leaders, Nelson being the prime example. This book in contrast moves away from focusing on Nelson and other leading individuals to explore more fully how naval leadership worked in the context of a large, complex, globally-capable institution.
It puts forward important original scholarship around four main themes: the place of the hero in naval leadership; organisational friction in matters of command; the role of management capability in the exercise of naval power; and the evolution of management and technical training in the Royal Navy. Besides providing much new, interesting material for naval and maritime historians, the book also offers important insights for management and leadership specialists more generally.