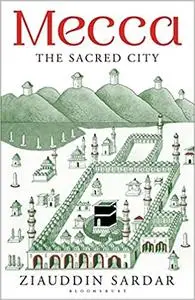 Ziauddin Sardar, "Mecca: The Sacred City"
English | 2014 | pages: 448 | ISBN: 1620402661 | EPUB | 2,5 mb
Mecca is, for many, the heart of Islam. It is the birthplace of Muhammad, the direction to which Muslims turn when they pray, and the site of pilgrimage that annually draws some three million Muslims from all corners of the world. Yet the significance of Mecca is more than purely religious. What happens in Mecca and how Muslims think about the political and cultural history of Mecca has had and continues to have a profound influence on world events to this day.
In this insighful book, Ziauddin Sardar unravels the meaning and significance of Mecca. Tracing its history, from its origins as a "barren valley" in the desert to its evolution as a trading town and sudden emergence as the religious center of a world empire, Sardar examines the religious struggles and rebellions in Mecca that have significantly shaped Muslim culture. An illuminative, lyrical, and witty blend of history, reportage, and memoir, Mecca reflects all that is profound and enlightening, curious and amusing about Mecca and takes us behind the closed doors to one of the most important places in the world today.
My Link