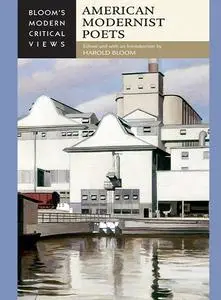 American Modernist Poets by Harold Bloom
English | 2011 | ISBN: 1604132752 | 266 pages | PDF | 1,3 MB
The rise of modernism marked one of the major transitional periods in contemporary literature. The American modernist poets created a rich legacy in their verse explorations of a world touched by war, rapid industrialization, and the growing perceived alienation of the individual. The innovators featured in this volume include Ezra Pound, e.e. cummings, Edna St. Vincent Millay, and Carl Sandburg and their abiding influences. Critical essays examine these poets and their works, with a chronology, bibliography, index, and an introductory essay by master scholar Harold Bloom completing the title.
CONTENTS
Editor's Note
Introduction (Harold Bloom)
'Paterson' and Epic Tradition (Peter Schmidt)
The Cantos of Ezra Pound, the Truth in Contradiction (Jerome J. McGann)
Marianne Moore: Idiom and Idiosyncrasy (Robert Pinsky)
Taming the Socialist: Carl Sandburg's Chicago Poems and Its Critics (Mark Van Wienen)
Modernism Comes to American Poetry: 1908–1920 (Roger Mitchell)
From Etymology to Paronomasia: Wallace Stevens, Elizabeth Bishop, and Others (Eleanor Cook)
Robert Frost and the Poetry of Survival (Jay Parini)
Uncanny Millay (Suzanne Clark)
So Many Selves: The 'I' as Indeterminate Multiplicity (Martin Heusser)
Chronology
Contributors
Bibliography
Acknowledgments
Index