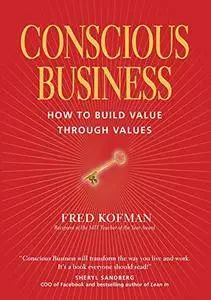 Conscious Business: How to Build Value Through Values by Fred Kofman
2006 | ISBN: 1591795176, 1622032020 | English | 325 pages | EPUB | 1 MB
More and more business leaders are catching on to an often-overlooked fact: consciousness is our basic faculty for survival and success. Without it, we forget what's important to us and lose sight of the steps we might take to reach those goals. Conscious business, explains Fred Kofman, means shining this awareness on every area of your work: in recognizing the needs of others and expressing your own; in seeing the hidden emotional obstacles that may be holding your team back; in making good decisions under pressure; and even in delving into such spiritual questions as "Who am I?" and "What is my real purpose here?" In Conscious Business, this visionary teacher and consultant to Google, Microsoft, Yahoo! and other leading companies presents the complete training manual in the breakthrough techniques he has shared with over 20,000 executives on four continents.