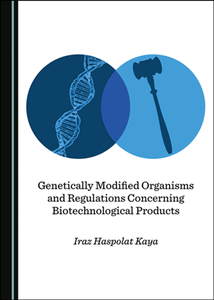 Genetically Modified Organisms and Regulations Concerning
Biotechnological Products
by Iraz Haspolat Kaya
English | 2020 | ISBN: 1527544850 | 141 Pages | PDF | 2.23 MB
Today, the world's population is growing, but the amount of arable land is decreasing. About 820 million people around the world are suffering from hunger. On the other side, agricultural mega-companies are making billions of dollars from growing genetically modified organisms (GMOs). GMOs grow faster and in greater numbers. This book investigates many concerns resulting from the demand for these products and the legal perspectives surrounding these products.
If you want to support my blog, then you can buy a premium account through any of my files (i.e. on the download page of my book). In this case, I get a percent of sale and can continue to delight you with new books!