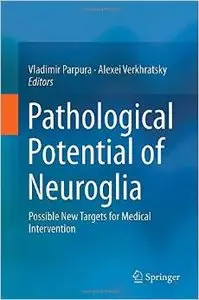 Pathological Potential of Neuroglia: Possible New Targets for Medical Intervention by Vladimir Parpura and Alexei Verkhratsky
English | 2014 | ISBN: 1493909738, 1493909754 | 541 pages | PDF | 15,6 MB
Pathophysiological states, neurological and psychiatric diseases are almost universally considered from the neurocentric point of view, with neurons being the principal cellular element of pathological process.
The brain homeostasis, which lies at the fulcrum of healthy brain function, the compromise of which invariably results in dysfunction/disease, however, is entirely controlled by neuroglia. It is becoming clear that neuroglial cells are involved in various aspects of initiation, progression and resolution of neuropathology. In this book we aim to integrate the body of information that has accumulated in recent years revealing the active role of glia in such pathophysiological processes. Understanding roles of glial cells in pathology will provide new targets for medical intervention and aide the development of much needed therapeutics. This book will be particularly useful for researchers, students, physicians and psychotherapists working in the field of neurobiology, neurology and psychiatry.
My nickname -
interes