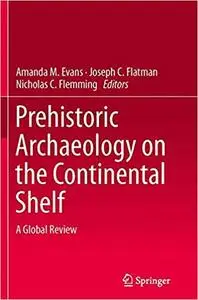 Amanda M. Evans, Joseph C. Flatman, Nicholas C. Flemming, "Prehistoric Archaeology on the Continental Shelf: A Global Review"
English | 2014 | ISBN: 1461496349 | PDF | pages: 317 | 14.7 mb
The chapters in this edited volume present multi-disciplinary case studies of prehistoric archaeological sites located on now-submerged portions of the continental shelf. Each chapter represents an extension of the known prehistoric record beyond the modern shoreline. Case studies represent central themes of landscape change, climate change and societal development, using new technologies for mapping, monitoring and managing these sites.