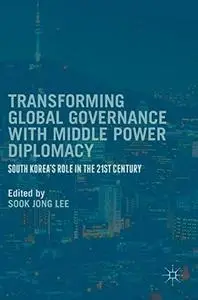 Transforming Global Governance with Middle Power Diplomacy: South Korea's Role in the 21st Century by Sook Jong Lee
English | 29 Jun. 2016 | ISBN: 1137596597 | 184 Pages | PDF | 2 MB
This book examines South Korea's recent strategic turn to middle power diplomacy, evaluating its performance so far in key areas of security, maritime governance, trade, finance, development assistance, climate change, and cyber space. In particular, the authors pay special attention to how South Korea's middle power diplomacy can contribute to making the U.S.-China competition in East Asia benefit Korea.