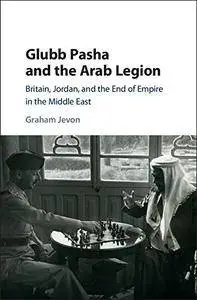 Glubb Pasha and the Arab Legion: Britain, Jordan and the End of Empire in the Middle East by Graham Jevon
2017 | ISBN: 1107177839 | English | 332 pages | PDF | 2 MB
During the 1950s, John Glubb and the Arab Legion became the 'cornerstone' of Britain's imperial presence in the Middle East. Based on unprecedented access to the unofficial archive of the Arab Legion, including a major accession of Glubb's private papers, Graham Jevon examines and revises Britain's post-1945 retreat from empire in the Middle East. Jevon details how Glubb's command of the Arab Legion secured British and Jordanian interests during the 1948 Arab-Israeli war, answering questions that have dogged historians of this conflict for decades. He reveals how the Arab Legion was transformed, by Cold War concerns, from an internal Jordanian security force to a quasi-division within the British Army. Jevon also sheds new light on the succession crisis following King Abdullah's assassination, and uses previously unseen documents to challenge accepted contentions concerning King Hussein's dismissal of Glubb, the 1956 Suez Crisis, and the nature of Britain's imperial decline.