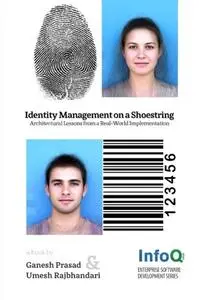 Ganesh Prasad, Umesh Rajbhandari, "Identity Management on a Shoestring"
2012 | pages: 152 | ISBN: 1105558630 | PDF | 3,0 mb
This book is aimed at Security and IT practitioners (especially architects) in end-user organisations who are responsible for implementing an enterprise-wide Identity and Access Management (IAM) system. It is neither a conceptual treatment of Identity (for which we would refer the reader to Kim Cameron's excellent work on the Laws of Identity) nor a detailed technical manual on a particular product. It describes a pragmatic and cost-effective architectural approach to implementing IAM within an organisation, based on the experience of the authors.
My Link