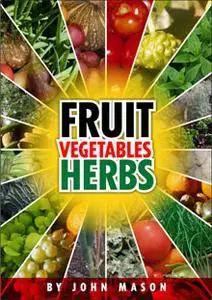 Fruit Vegetables and Herbs by John Mason
English | 2012 | ISBN: n/a | eISBN: 0987317660 | eISBN-13: 9780987317667 | 163 pages | PDF | 39,3 MB
Home grown produce somehow has a special quality. Some say it tastes better, others believe it is just healthier. And there is no doubt it is cheaper! Watching plants grow from seed to harvest and knowing that the armful of vegies and herbs you have just gathered for the evening meal will be on the table within an hour or two of harvest, can be an exciting and satisfying experience. This book will help you live the dream, or survive the world food shortage, which ever.
My nickname -
interes