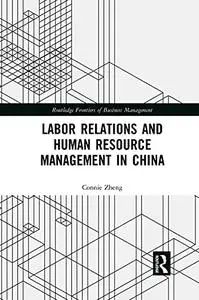 Labor Relations and Human Resource Management in China (Routledge Frontiers of Business Management) by Connie Zheng
2019 | ISBN: 0367179776, 1032092491 | English | 234 pages | PDF | 1.2 MB
This book takes a strategic approach and provides a comprehensive review of books and papers about human resource management (HRM) and labor relations management in China, especially since China's accession to the World Trade Organization (WTO) in 2001.
In particular, the book evaluates the development of HRM under China's changing institutional environment, particularly since President Xi Jinping has taken dominant control of the Chinese Community Party (CCP) from 2010 onwards. The book provides a historical snapshot of how HRM has been rooted in China and its rhetorical impact on China's national economic development, continuing enterprise reform, and sustaining individual creativity and innovation. It discusses and analyzes HRM and spirituality in the context of a rising aspiration of achieving the 'Chinese Dream' as conceptualized by President Xi Jinping.