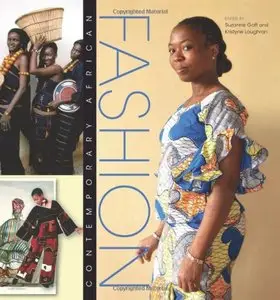 Contemporary African Fashion (African Expressive Cultures) by Suzanne Gott and Kristyne Loughran
English | 2010 | ISBN: 0253222567 | ISBN-13: 9780253222565 | 248 pages | PDF | 16 MB
African fashion is as diverse and dynamic as the continent and the people who live there. While experts have long recognized the importance of clothing as a marker of ethnic identity, life stages, political affiliation, and social class, they have only just begun to discover African fashion.
Contemporary African Fashion puts Africa at the intersection of world cultures and globalized identities, displaying the powerful creative force and impact of newly emerging styles. Richly illustrated with color photographs, this book showcases haute couture for the African continent. The visual impact of fashion created and worn today in Africa comes to life here, beautifully and brilliantly.
My nickname -
interes