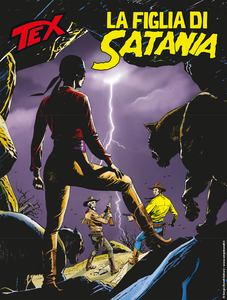 Tex Willer Mensile 707 - La figlia di Satania (09/2019)
Italiano | PDF + CBR | 116 pagine | 213 MB
Una nemica tornata dalla tomba… Un odio senza fine…Ormai non c'è dubbio per Tex e Carson che dietro la maschera ci sia una donna legata alla loro vecchia nemica Cora Gray, alias Satania. Ma la strada per scoprirne l'identità e catturarla è ancora costellata di tranelli, scontri a fuoco e morte, senza un solo attimo di respiro, sino al tragico finale per le vie di Los Angeles!
Pe... in ITALIANO CLICCA QUI
>&... Blog Here <<<
If you like this release please support Developer / Publisher and BUY it.
If you'll find that my links are dead please let me know through the Private Messages.
Please DO NOT MIRROR