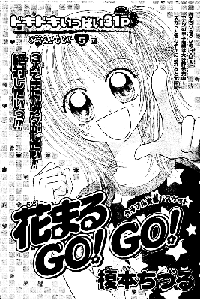 Hanamaru GO! GO! 1-2
English | ENOMOTO Chizuru | CBR | 2 Volumes | 69.8 Mb
Genre: Comedy, Drama, Romance, School, Life, Shoujo, Sports
Description:
New school, new teachers, a new class, new friends… and basketball.

All these things that Ishizuka Sakura are looking forward to are rudely interrupted by the fact that she's running late on her first day of high school! Everything is a mess with her being told the wrong directions to the auditorium, and after school when she looks to relax and play some basketball… she meets the legendary Miyamoto Hayato and Tadashi twins.

She wants to team up with them, but will they accept…?! Read and find out!