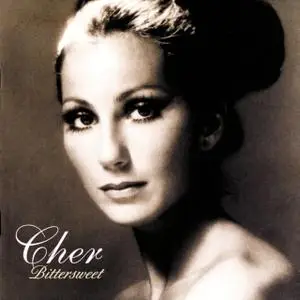 Cher - Bittersweet: The Love Songs Collection (1999)
WEB | FLAC (tracks) - 420 MB | MP3 (CBR 320 kbps) - 153 MB | 58:11
Genre: Pop, Rock | Label: MCA
Subtitled The Love Songs Collection, this collection promotes the idea of Cher as torch ballad singer, a notion not as far-fetched as one would imagine. Taken from five different albums recorded during her '70s stay at the MCA and Kapp labels, Bittersweet states a strong case for the lung power of Cher's vocal range, as well as her taste for challenging and off-the-beaten-path material. Her Bittersweet White Light album from 1973 (her first with a full orchestra) is here in its entirety, along with selections from Foxy Lady, Dark Lady, Half Breed and Gypsys, Tramps & Thieves, all from Sonny & Cher's second wave of popularity and many featuring Sonny Bono at the production helm.