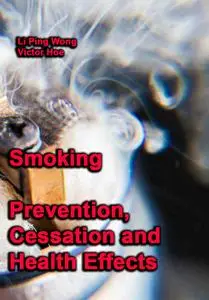 "Smoking: Prevention, Cessation and Health Effects" ed. by Li Ping Wong, Victor Hoe
ITExLi | 2019 | ISBN: 1789238803 9781789238808 178923879X 9781789238792 1789843189 9781789843187 | 65 pages | PDF | 5 MB
This book provides a comprehensive overview of opinions and research findings on smoking and its harmful effects and serves as a valuable reference for researchers and the general public. This book provides an overview of electronic cigarettes and their efficacy as smoking cessation aids. It highlights the policies and regulations on electronic cigarettes that vary across countries. Readers are enlightened on the future perspectives of electronic cigarettes and whether they are a threat or an opportunity for public health.