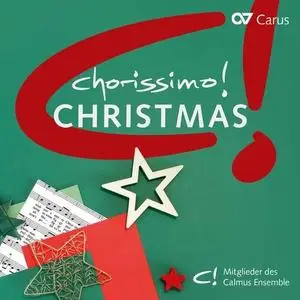 Calmus Ensemble - Chorissimo! Christmas (2020)
FLAC tracks | 51:08 | 239 Mb
Genre: Classical / Label: Carus
The chorissimo! Christmas choral collection contains varied and fresh repertoire for all kinds of singing occasions during Advent, Christmas, and wintertime. Its hallmark is its great stylistic variety, ranging from Christmas classics in modern arrangements, via spirituals, canons, and quodlibets to folk melodies from Europe and South America (mainly with German, English, and French texts). The 29 arrangements by leading composers and arrangers, experienced in the youth choir field, are extremely satisfying through their practicality, great singability, exciting rhythms, and changing tonal colors.