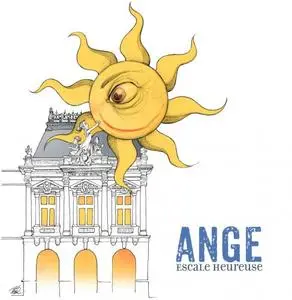 Ange - Escale Heureuse (2CD) (2019)
MP3 CBR 320kbps ~ 121.76 Mb + 148.39 Mb | 1:57:42 | Cover
Prog Rock | Label: Art Disto
Formed by brothers Christian Décamps (vocals) and Francis Décamps (keyboards) and later joined by guitarist Jean-Michel Brézovar, bassist Daniel Haas and Gérard Jelsh on drums, this French symphonic progressive rock band, similar to contemporaries such as Genesis and King Crimson, is undoubtedly France's most important prog band. Marrying prog rock influences with French folk and theatrical vocals à la Jacques Brel (Ange covered Ces Gens-là from Brel, and it turned out to be their first hit in 1970), Ange's music, but mostly their lyrics, are second to none. Thirty years later, after multiple lineup changes, charismatic and theatrical frontman Christian Descamps leads the new Ange generation alongside his son Tristan on keyboards, Hassan Hajdi on guitars, Thierry Sidhoun on bass, Caroline Crozat on vocals and Benoît Cazzulini on drums.