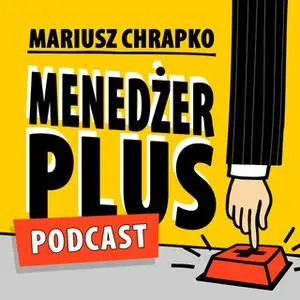 «Podcast - #04 Menedżer Plus: Holakracja, czyli nowy sposób na zwinną firmę» by Mariusz Chrapko
Polski | ISBN: 0408311118955 | MP3@64 kbps | 1h 24m | 38.6 MB
W budowaniu zwinnych organizacji wciąż jesteśmy pionierami. Dużo wiemy o tym, jak wdrożyć agile w zespole, czy konkretnym projekcie, ale na poziomie całej firmy nie mamy, aż tak wielu doświadczeń.
Póki co, wciąż nie doczekaliśmy się żadnego "gotowca", który w mniejszym lub większym stopniu, można by było powielić. Stąd, dla wielu menedżerów, wdrożenie agile w firmie jest nie lada wyzwaniem. Część z nich jest wobec niego niechętna, bo po prostu nie wiedzą jak mają to zrobić. Inni, owszem, decydują się na wdrożenie, jednak zwinność nie wychodzi poza ramy ich własnych projektów.
A co z organizacją? Jak wdrożyć zwinność w firmie? Czy jest na to jakiś dobry, sprawdzony sposób?
Holakracja to nowy trend w zarządzaniu, wobec którego nie można dzisiaj przejść obojętnie.