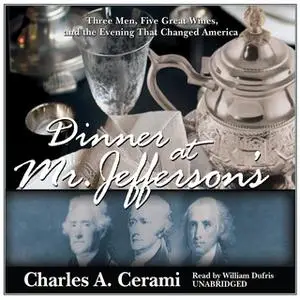 «Dinner at Mr. Jefferson's» by Charles A. Cerami
English | ISBN: 9781481566995 | MP3@64 kbps | 7h 53m | 216.9 MB
Soon after the new Constitution took effect and George Washington became president, the United States was in serious danger of disaster. A bitter political rivalry between two men who had once been allies and two surging issues that inflamed the nation led to grim talk of breaking up the fledgling republic. Then, a single great evening-arguably the most important dinner party in American history-achieved the compromises that led to America's mighty expansion. Though often mentioned, that dinner has not been recognized as a milestone in the nation's history. This book will give life to host Thomas Jefferson and his two guests, Alexander Hamilton and James Madison, as well as the dinner itself-the courses, the wines, the nature of the conversation-and the rapid results that followed.