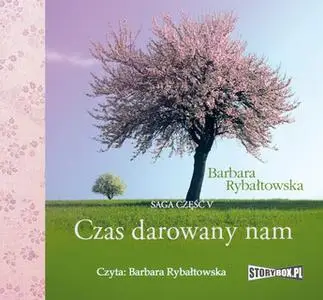 «Czas darowany nam» by Barbara Rybałtowska
Polski | ISBN: 9788379275960 | MP3@64 kbps | 13h 00m | 357.5 MB
Napisana ujmującym, ciepłym językiem saga rodzinna, opowiadająca historię matki i córki wobec burzliwych dziejów Polski XX wieku. Wbrew pułapkom losu tworzą kochającą rodzin, patrzą na świat z radością życia. Od pierwszych stron książki wciągają nas w swój świat.
cz. V Czas darowany nam – "Życie, jakie by nie było, zawsze jest silniejsze od śmierci" – te słowa Zofii stają się myślą przewodnią dalszych losów Kasi. Czeka ją praca, podróże, wzloty, upadki, wypadki, a także nowe spotkania i uśmiechy losu. Pełen trudnych momentów dla Polski rok 1968 w sferze osobistej daje się bohaterkom we znaki. W lata 70. Kasia wchodzi z nadzieją, ale Jak to się skończy dowiemy się z tomu następnego, pod takim właśnie tytułem.
Jest to wspaniale napisany utwór. Wprost gotowy scenariusz filmowy, pełen cudownych charakterów i sytuacji chwytających za gardło. Rewelacja!!! Aromat książki, jej niezwykła pasja, koloryt, emocje, wiarygodność są mi bliskie i wywołują olbrzymie doznania.
Jerzy Antczak
Ważne są książki takie jak ta, bardzo ważne dla naszej polskiej psychiki. Przyznam się, że czytałem tę kipiącą energią życia i świetnie napisaną książkę też jako odtrutkę na typowe dla polskiego obywatela poczucie przysmucenia, niedostrzegania, jak wiele na lepsze się zmieniło.
Ernest Bryll