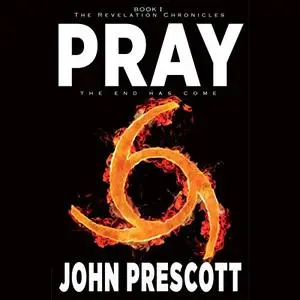 John Prescott, Wayne June (Narrator), "Pray: The Revelation Chronicles"
English | ASIN: B009ST9Q40 | 2012 | M4B@64 kbps | ~15:59:00 | 445 MB
The year is 2016, and America is no more. The United States, Canada, and Mexico now comprise a single, unified front to the world: the North American Union. Implanted ID chips are soon to become mandatory for every citizen of the NAU, and Trez Sleighton, a disgruntled ex-Army officer, takes to the mountains of Colorado to come to terms with the changing world-and his own hand in the whole mess.
Then sounds the trumpet.
Around the planet, people simply disappear.
In their wake, monsters of legend suddenly roam free to terrorize those who have been left behind. The legendary Nephilim, half-angels who struggle with their own demons, walk the earth in both darkness and light. The world's most beloved celebrity, movie star Samouel Gallo, comes forward to make a long-awaited announcement that might mean world peace-or world damnation.
Meanwhile, a handful of the remaining citizens of the NAU feel the call to go west. Stricken by the loss of their loved ones, alienated by the inhumanity that has consumed their cities, these select few are moved by an inexplicable impulse to converge on a small town tucked away in the Rocky Mountains… a town most of them have never even heard about. As their paths turn toward Shaleford, CO, where Trez is struggling to understand an apocalyptic truth, the rest of the world waits to hear what tidings Samouel Gallo will bring. Is he the man of legend-a Bringer of Peace? Is he the archenemy of old? Is he… the Antichrist?
Open the pages of Pray and journey with those who set out to fight for their salvation as the world races to its horrific conclusion.
The Book of Revelation just got scarier.